What better way to kick off your wedding weekend than with an amazing dinner for your guests at one of the best restaurants in Oklahoma? Picking the right cuisine and perfect locale for your rehearsal dinner may seem like quite the task, but we hope to make it easier by sharing the inside scoop on these fabulous hotspots! Read on to find out what makes these 12 fabulous venues so unique. Cheers to marking off another item on your wedding checklist!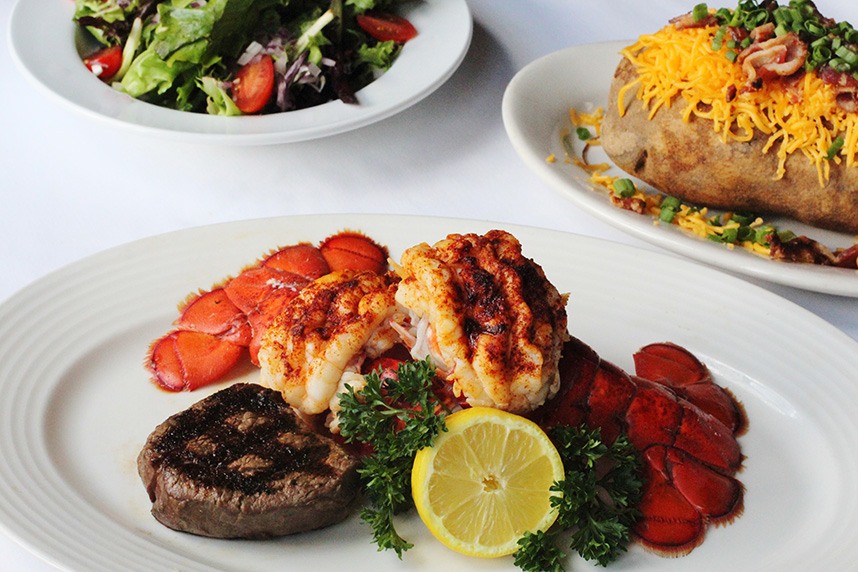 Mickey Mantle's is a classic steakhouse with a contemporary American flair in both menu and design. Their dramatic 10,000 square foot restaurant dazzles with a compelling chef-driven menu. Mickey Mantle's also offers an extensive wine list with over 500 quality selections focusing on California wines chosen for their compatibility with the menu. This award-winning wine list contains impressive labels from all over the world, including the largest selection of large format and half bottles in the state.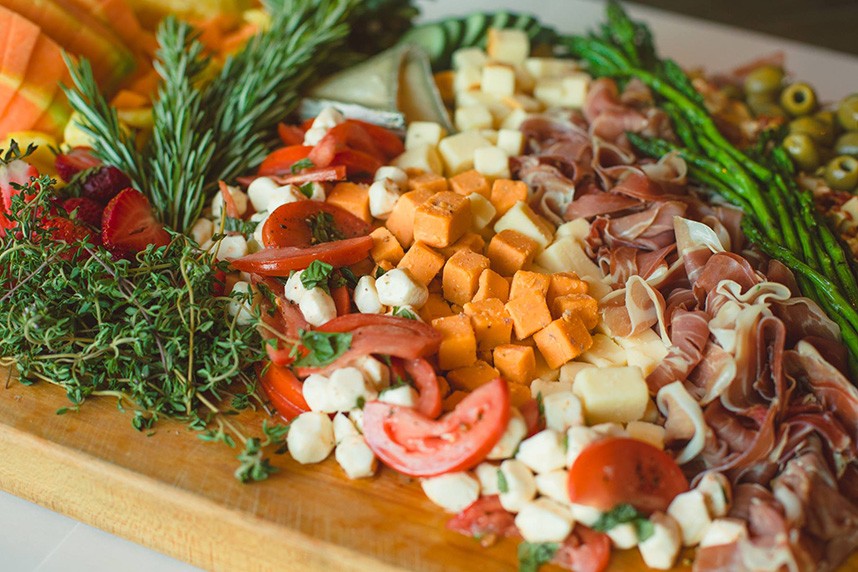 From simple to elaborate, Venue 7 at Cafe 7 has the experience and skill to make your food dreams come true. Offering many packages as well as custom menus, they can do it all! They are locally owned and operated since 2008, and have helped plan and execute many ideal weddings. Venue 7 event space, located right next to Cafe 7 on May Avenue, will be the perfect spot for your rehearsal dinner, bridal shower or any small get together.
Photo: Dani G. Photography
An Edmond and Oklahoma City favorite, Boulevard Steakhouse, Oklahoma's original prime steakhouse, offers custom menus, a private event space, bar service and free parking. Boulevard is pleased to provide personalized options and service to each and every wedding party and can hold up to 100 guests.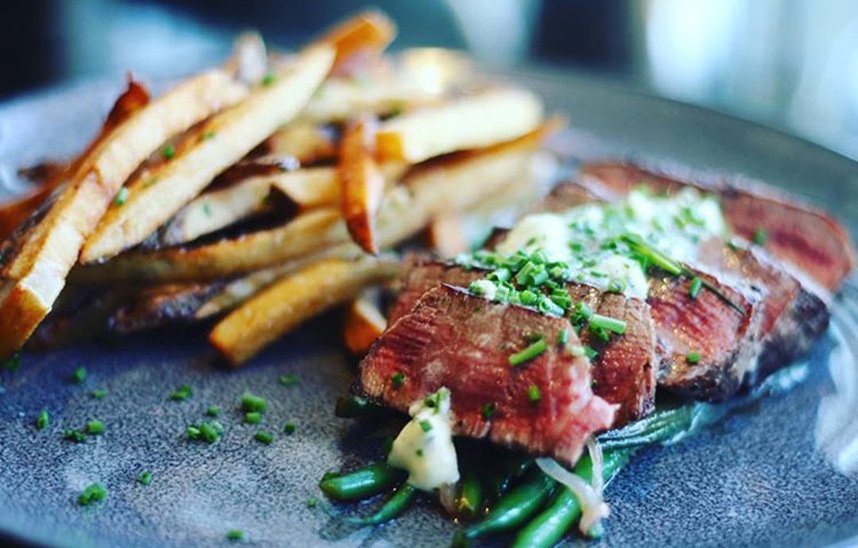 Eat. Drink. Enjoy. Cafe 501 is a combination of Californian cuisine and European atmosphere, making it one of the most unique dining experiences in Oklahoma. Famous for their Artisan breads which are baked daily, Cafe 501 can hold up to 45 guests and offers custom menus to ensure your rehearsal dinner is one you and your loved ones will never forget!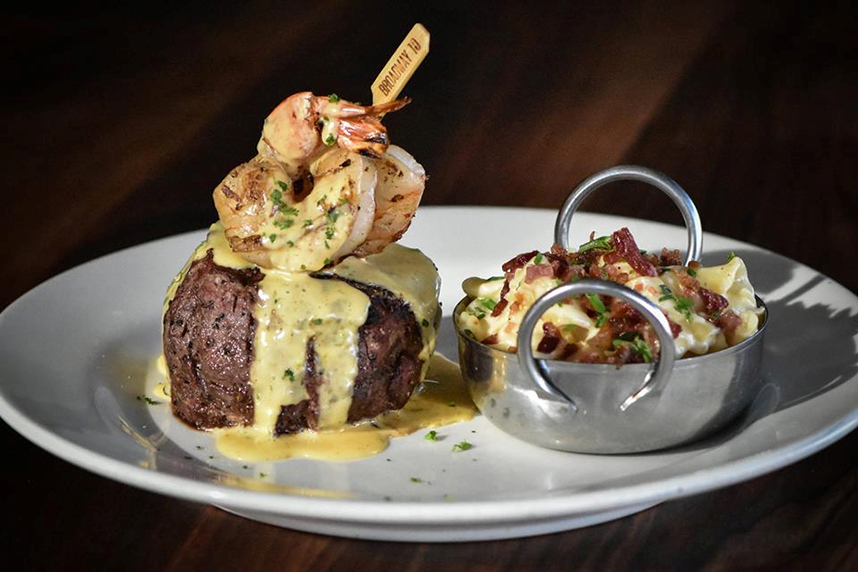 The low, modern lines of Broadway 10's central bar and grand dining room allow patrons to enjoy the full impact of 8,000 square feet of carefully renovated space. Large softly lit floor lamps throughout keep each seating area cozy and retain a sense of privacy. Street-level and mezzanine private dining will afford equally gracious space and the exclusive experience of Broadway 10's sophisticated chophouse faire.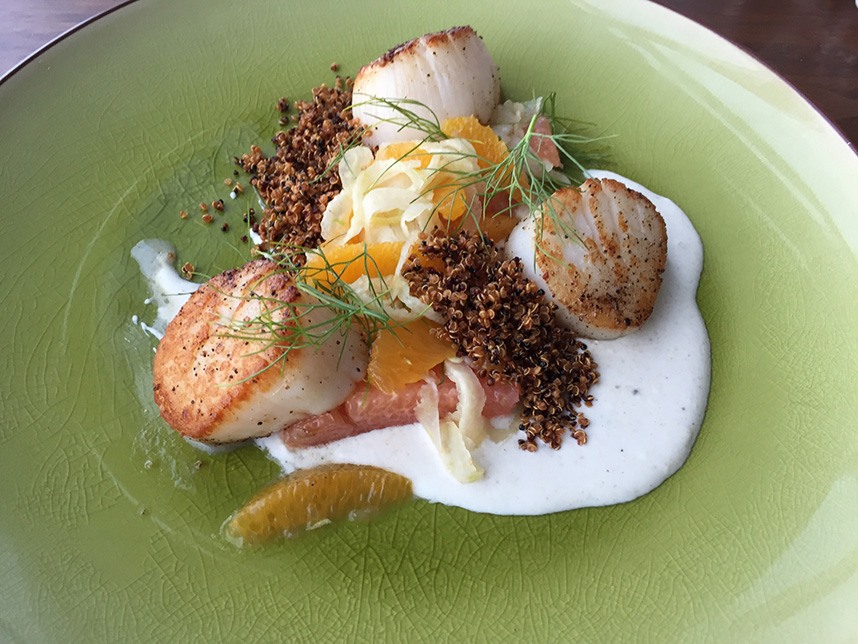 The talented team at Vast believes in fresh fare and cool cocktails. Date-night dinners and leisure lunches. Smiling staff and vast views. They believe you should have it all in the heart of downtown. Oklahoma City is more than their home – it's their inspiration. Everyday life influences their commitment to good food, sourced from local producers, and even better service. With a maximum capacity of 240 guests, Vast is the perfect location to host your rehearsal dinner!
Create your unique experience at the Oklahoma City Museum of Art located in the heart of downtown Oklahoma City. Immerse yourself and your guests in stunning views of the downtown Oklahoma City skyline, exquisite dining from the Museum Cafe and world-class art spanning three floors in 15 galleries. Whether capturing special moments in bridal portraits, celebrating a wedding reception, throwing a cocktail party or even a rehearsal dinner, the unique spaces, sophisticated dining and exceptional art at the Oklahoma City Museum of Art is the ideal location to host your special event.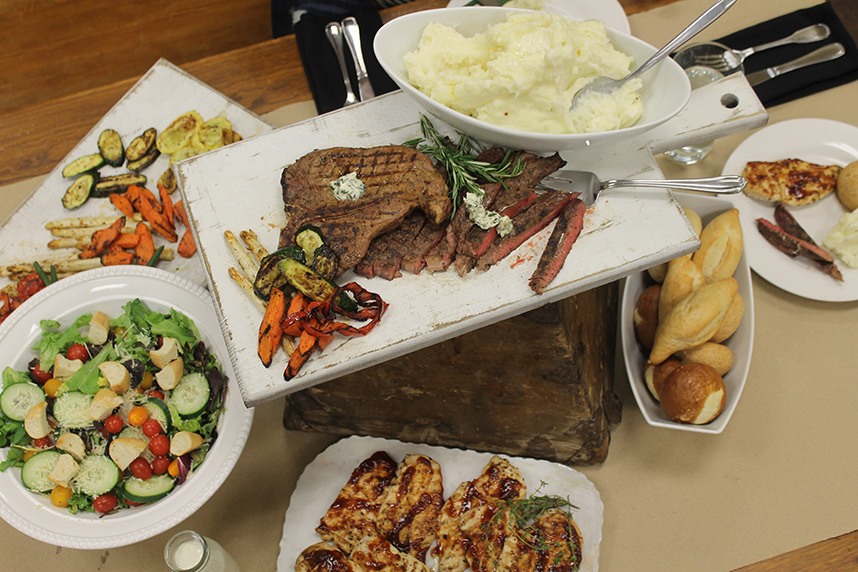 Located in Oklahoma City, Hidden Hollow can be described as an upmarket caterer. With local wedding caterer Harris Custom Catering behind their cuisine, they raise the level of food quality even on the simplest menu through challenging their culinary minds as well as unique styling and presentation. Hidden Hollow can hold up to 50 guests, and promises an unforgettable experience for you and your loved ones!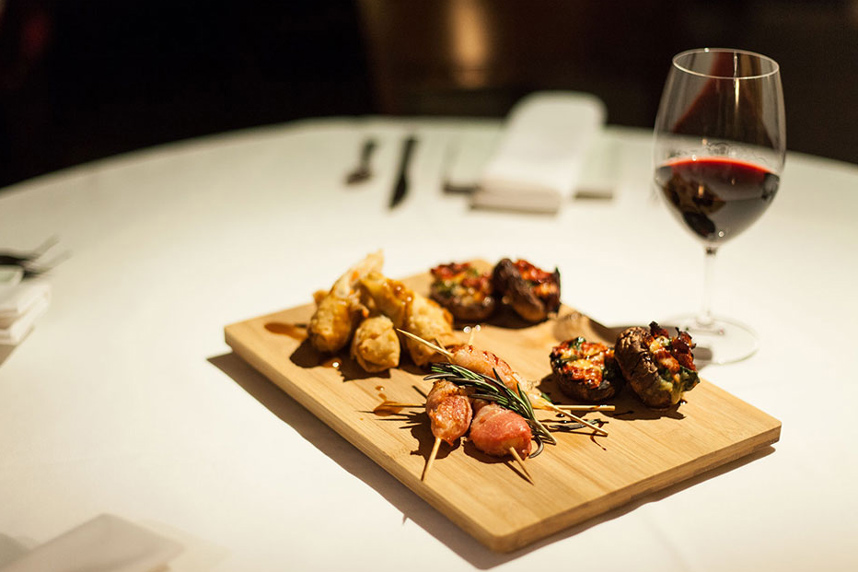 Located inside the Historical Hotel Ambassador in Tulsa, The Chalkboard catering facility is just right for all occasions. Whether it's breakfast, lunch or dinner, experience the same quality cuisine offered in the famous Chalkboard restaurant! Offering three separate dining environments, the Tuscany, the Provence and the Wine Cellar, The Chalkboard can hold up to 60 guests. Customize the atmosphere to perfectly fit your style and party size while enjoying the same extraordinary service and food quality The Chalkboard is so famously known for!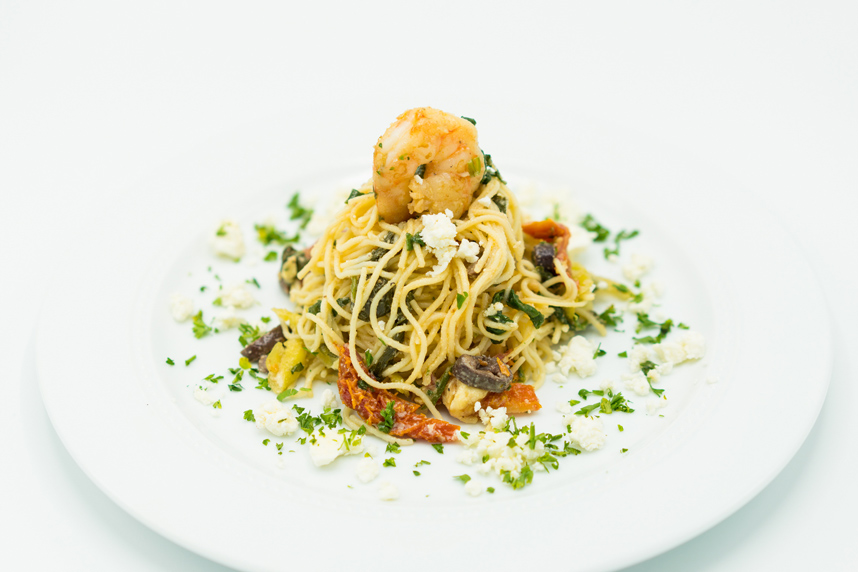 Impress your guests with an event as unforgettable as it is sophisticated. Whether hosting a business luncheon or a rehearsal dinner, Pepperoni Grill has several menus to choose from or they would be happy to work with you to create a menu that fits your taste and budget. What's great is that they're not just Italian. Try the gourmet Kobe beef burger, fresh salmon with seasonal vegetables, oven roasted chicken, 7oz. USDA filet, or pan seared tilapia. Always save room for dessert, all made in house from scratch. Enjoy any of the above with a fine glass of wine and the dining experience is complete.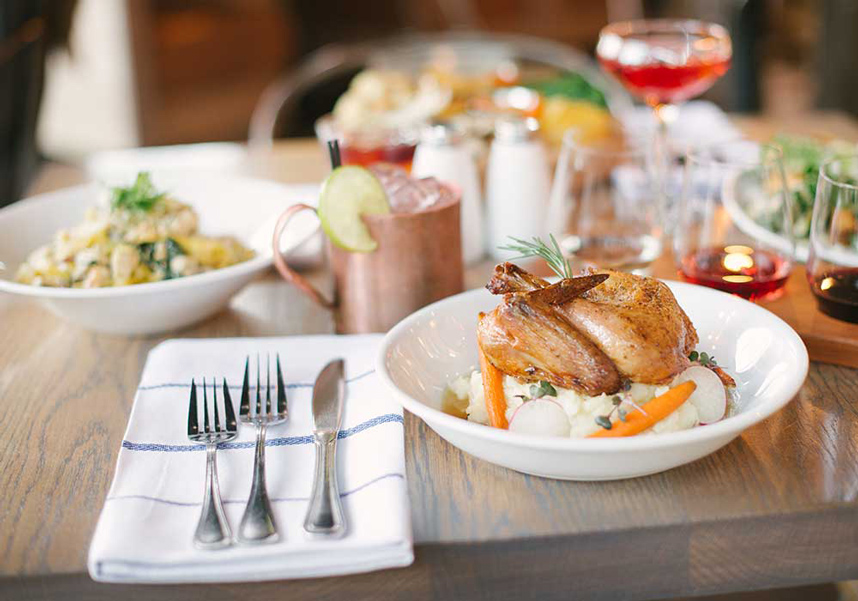 Packard's New American Kitchen
Packard's is located in the original 1920's Packard Automobile showroom on 10th and Robinson in the historic Midtown OKC. Known for its seasonal and eclectic menu and craft cocktails, this is easily a go-to for private dining events. The event space is located across the lobby from the restaurant, comfortably accommodating up to 80 people. The space features a full service bar and presentation ready audio visual and can be customized for any event.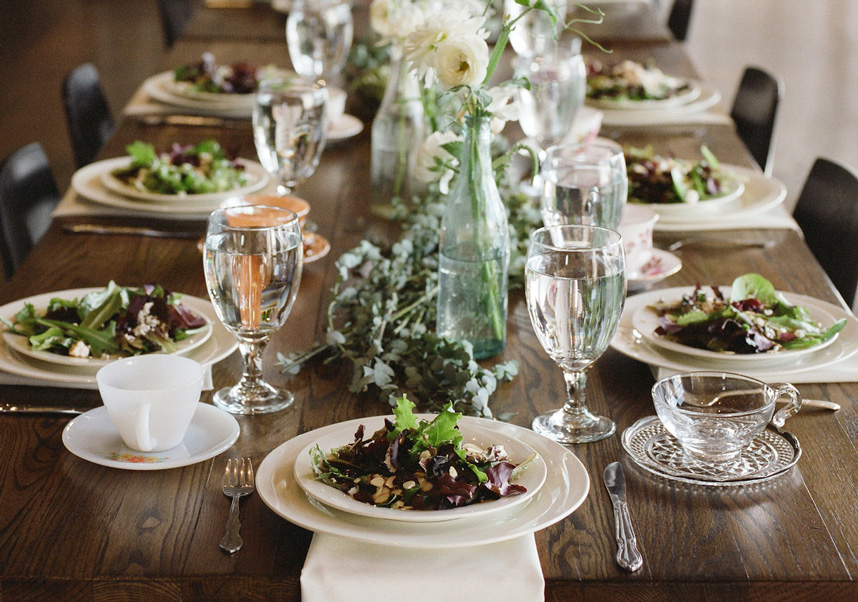 Foolish Things Coffee is located on historic Route 66 in downtown Tulsa. With its beautiful natural lighting, open floor plan and urban vibe, this hotspot has become the top destination for the hippest Tulsans to celebrate their small receptions or rehearsal dinners. Let Foolish Things serve your guests from a huge selection of craft coffees or cater in delicious fare to make use of the extremely versatile and modern warehouse space, full of exposed brick, communal tables, and event an outdoor patio.
Other Local Vendors:
Broadway 10, Foolish Things Coffee, The Chalkboard