Meet The Team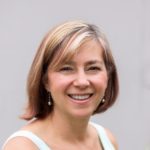 Angela Taylor

About
Sweet Devotion Cakery is where I create custom cakes and treats for your special day. Whether its a wedding, anniversary, shower, birthday, or other special event, I would love to be your cake designer. It is always an honor to be a part of your special moments in life. I believe that everyone should have a cake that is uniquely created and handcrafted just for you. For all of your special days I do just that. Everything is homemade and handcrafted by me in my kitchen. I work with your ideas and favorite flavors (including gluten and dairy free) to create the perfect cake from the inside out.I am fiercely loved by my amazing husband of 30 years! I'm a mom of 2 incredible kids and a mother-in-love to my son's beautiful new bride and daughter's new husband. I am a Tulsa native and lived here most of my life. Our journey has taken us to a few incredible locations through the years but we always come home, to Tulsa. I LOVE to cook and bake and create beautiful and delicious food...
Pricing
Please contact us through the form below for pricing information.
---
'Tis the season for ghosts, goblins and gorgeous holiday-themed inspo of course! We couldn't stand to pass up the opportunity to celebrate Halloween on the blog, so today, we've compiled a vision board chock-full of different ways to subtly incorporate a little spooky-chic into your fall wedding. If you're anything like us, you'll be oh-so obsessed with these elegant hints
After the "I do's" have been said, the toasts have been given and you've danced the Cupid Shuffle at least twice, you'll want to leave your guests with a final farewell token of your appreciation. What could be better than delectable dessert favors from some of our very favorite local Oklahoma makers? From cake pops to cookies, you're sure to
All of our boho wedding dreams are coming true with this free-spirited styled shoot designed by Tulsa wedding planner Malyn Made Weddings, who worked her design magic as this oh-so-moody locale. Bare brick, dramatic shadows and stately exterior architecture framed our gorgeous model couple with ease. Bridal Couture by Sonni provided the most breathtaking custom lace gown for the bride, featuring
The Tulsa Garden Center served as the most charming and timeless setting for this gorgeous blush ballroom wedding inspiration shoot by Malyn Made Weddings! With an abundance of natural light and plenty of beautiful texture thanks to our florist friends at Anthousai, it's no wonder we can't seem to get enough of this dreamy day. The model bride and her
Creating a space that's as equally contemporary as it is romantic is no small task. Combining these two seemingly opposite styles takes a special eye, and thankfully the team at Malyn Made Weddings has just that, and then some! We're absolutely thrilled to share this modern peaches and cream inspiration shoot with you, featuring everything from clean lines and geometric
Inspired by the gorgeously deep hues of dark fruit, Malyn Made Weddings designed this show-stopping, moody styled shoot to prove that the wedding of your dreams can come to life just about anywhere! From the stunning, half-naked wedding cake courtesy of Sweet Devotion Cakery to the glamorous rentals from Party Pro Rents, this earthy and natural shoot is truly one-of-a-kind!
What a whirlwind it's been since the release of our all-new Spring/Summer 2018 issue! We're over-the-moon for all of the social posts we've seen sharing mad love for our new cover, captured by the fab Peyton Rainey Photography pictured below, and all of the amazing weddings and editorials featured in the new issue! A few weeks ago, we had the
This unbelievable array of overloaded cakes captured by Sheradee Hurst Photography for our Spring/Summer 2018 issue has us awestruck! Overflowing with intricate detail and impeccable craftsmanship, these edible masterpieces serve as only a small glimpse into the incredible talent held by some of our favorite local Oklahoma cake artists. Coles Garden in Oklahoma City was the perfect backdrop to showcase the