Meet The Team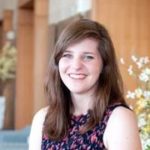 Jill Simmons

About
I am Jill Simmons, designer and calligrapher, at The Letter Box. I specialize in invitations and calligraphy and enjoy helping brides navigate the invitation process. I work with you, your visions, budget, and timeline to create paper goods, signage, and calligraphy that are made special for you. In addition to custom invitation design, I offer Semi-Custom Invitations of select styles, which you can view on my website. Envelope calligraphy is my favorite because I love helping others send mail that is special and hand-written. From save the date cards to reception signage, stationery and calligraphy are ways to incorporate creativity while conveying the important information of your wedding day, and I would love to help. Fill out the form below to contact me.
Pricing
Due to the varying nature of calligraphy and invitation needs, please contact me for a price quote. There are several options for a range of budgets.
---
With 2019 right around the corner, it's time to start thinking in advance when in comes to sending out your wedding invitations! Today, we're so excited to break down a handful of our very favorite upcoming trends in the world of paper. So, sit back and relax as we take you through the characteristics that make each style so fresh
We can't get enough when it comes to pretty paper! As you flip through the new Spring/Summer 2018 issue you'll find dozens of inspiring Oklahoma wedding invitations from our top stationery designers. These talented artists each bring a unique spin to their wedding invitations. Here is just a sampling of their incredible work we had the honor featuring in the current issue!
Incorporating calligraphy into your wedding is a unique way to emphasize detail and personality. From invitations to menus to name cards (and SO much more!), our talented creatives are beyond excited to help you take your big day to the next level with a little handwritten style. Keep scrolling to check out a few fabulous designs from our favorite local