Archive
Almost Married – Tulsa Engagement
by Brides of Oklahoma December 3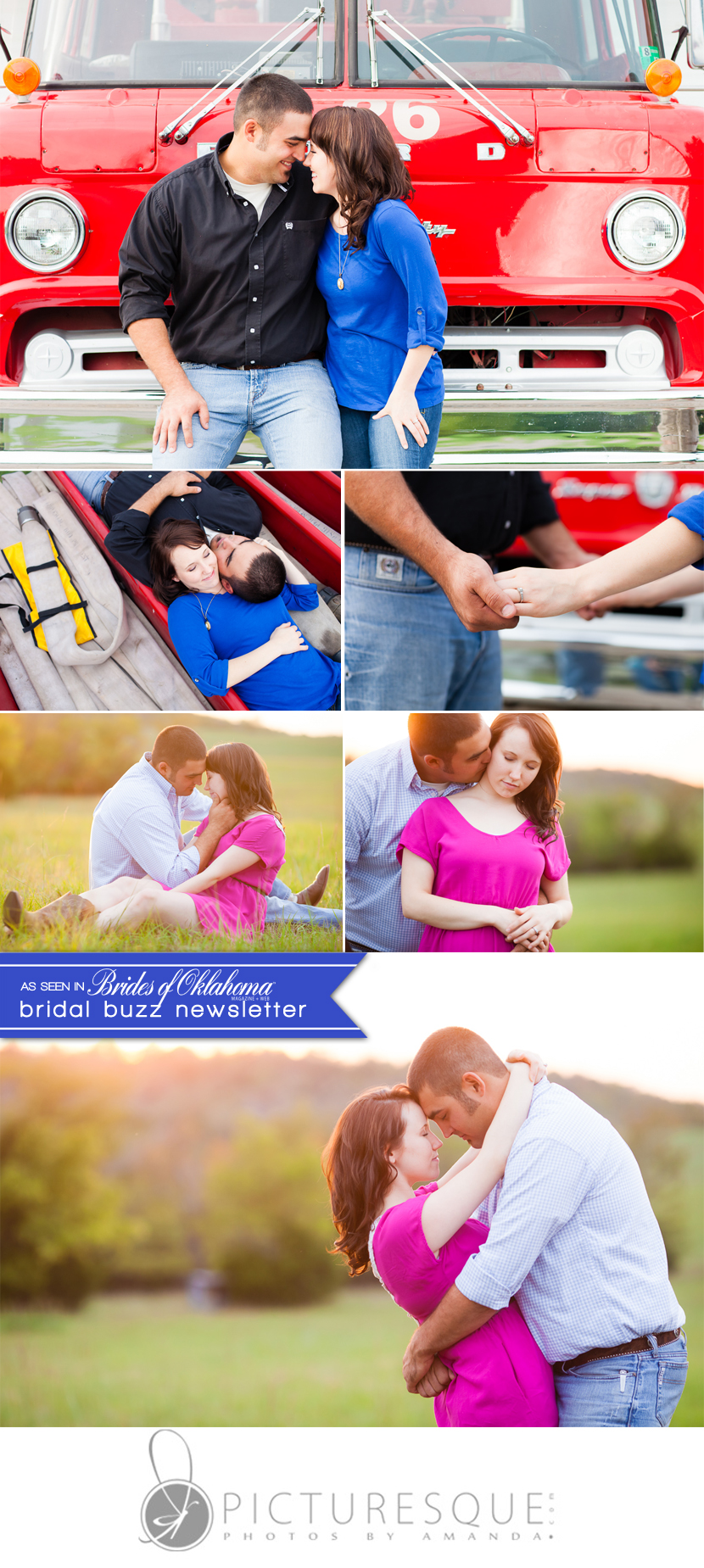 Did you catch the Brides of Oklahoma November Bridal Buzz? If not, be sure to sign up today to have this monthly eNewsletter delivered straight to your inbox each month! This month we were excited to share Chris and Bethany's sweet story and pictures captured by Picturesque Photos by Amanda! Read about how they met and their cute proposal below!
Bethany and Chris met at a rural Oklahoma fire department where Chris is a volunteer firefighter and Bethany volunteered as a fundraiser. The two quickly hit it off, and on their anniversary Chris planned an elaborate proposal at that same fire station! The two were getting ready to go celebrate their anniversary when Chris suddenly got an "emergency fire call." Thinking their anniversary plans were ruined, Bethany accompanied him to the fire station. As the fire engine pulled up, Bethany noticed a banner running the length of the truck that said, "Bess, will you marry me?" She was absolutely shocked, but quickly said yes!
This sweet couple can't wait to get married this winter in Tulsa.