Beauty
Beauty Spotlight: Hair Extensions from Salon 9309
by Brides of Oklahoma September 17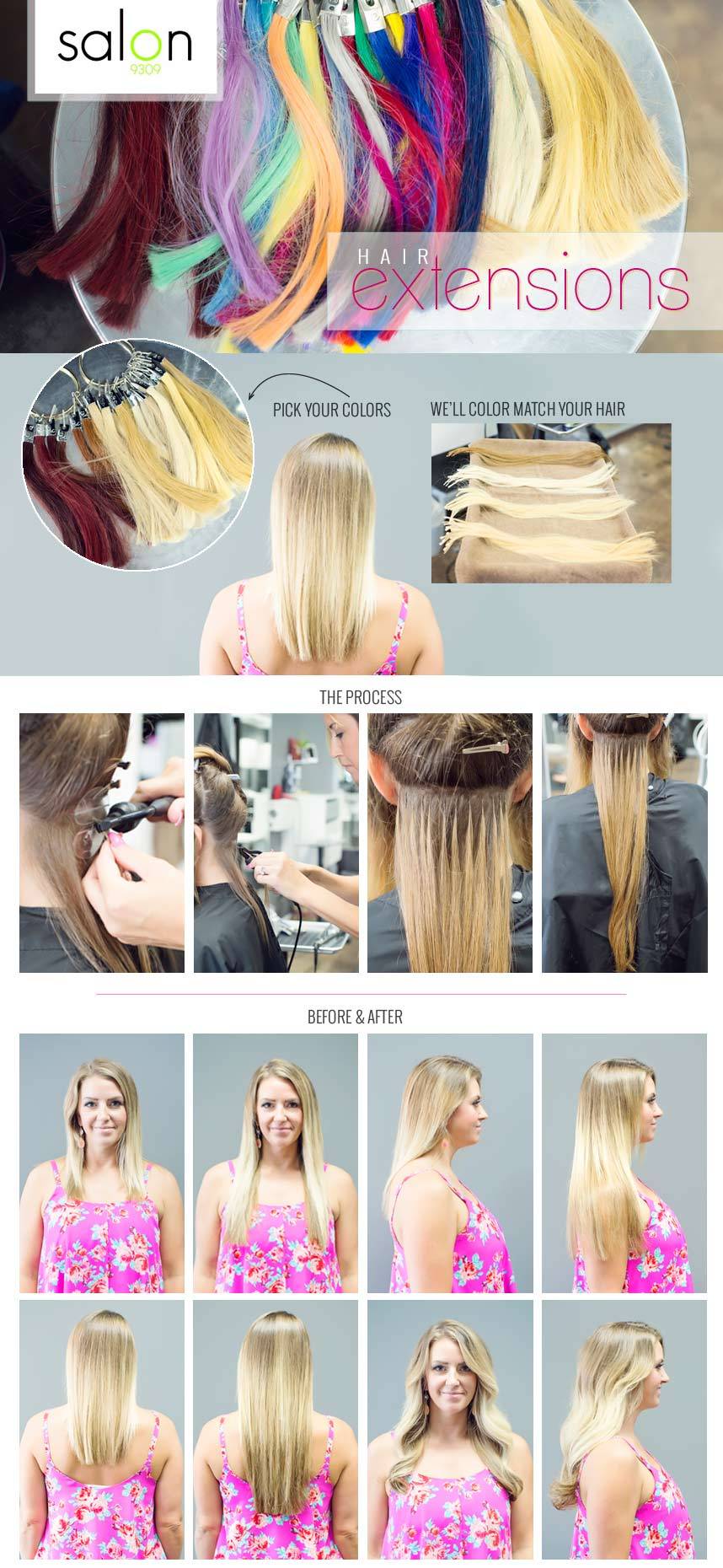 If you're looking for the perfect way to enhance your wedding look, be sure to check out the amazing hair extensions offered by stylist Mandy Goble at Salon 9309! Our publisher, Kami Huddleston, experienced first-hand the process of adding beautiful extensions to give her hair length and volume! Check out her before and after pics and hear from Mandy herself about the benefits of extensions for your big day! Ready to make your appointment? Call (405) 607-4247  today!
Who is a good candidate for hair extensions?
Great Lengths and Gold Fever extensions are great for anyone who wants to change or enhance their look — from short to long, chemical free highlights, different hairstyles or pops of color.
How long do the hair extensions last?
They typically last 3 to 5 months depending on natural hair growth.
Can you wash and blow-dry hair extensions?
They can be washed and styled just like your own hair. It's 100% natural hair. The keratin bonds can't be touched by a flat iron or curling iron.
How soon before the wedding do you recommend putting in the extensions?
A month before the wedding just to get a little growth!
What should every bride know about hair extensions?
My Geat Lengths and Gold Fever extensions come in a natural and wavy beachy look. So wearing these in your wedding and then on vacation make for a beautiful and natural look!
Photos by Loni Jane Creative
Other Local Vendors: Salon 9309