Archive
Colorband Photography Grand Opening!
by Brides of Oklahoma July 14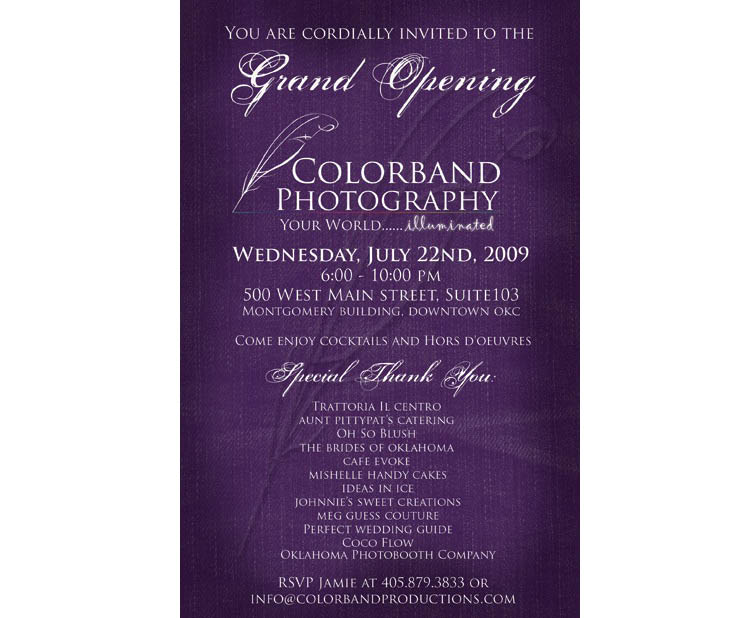 Mark your calendars for Colorband Photography's Grand Opening Wednesday, July 22! Stop by from 6 p.m. to 10 p.m. to check out their new location in the Montgomery Building in downtown Oklahoma City! Mix, mingle and enjoy cocktails and hors d'oeuvres! Hope we see you there!