Magazine
Editorial Spotlight – Paper & Frosting – Icing on the Top and Modern Invitation Design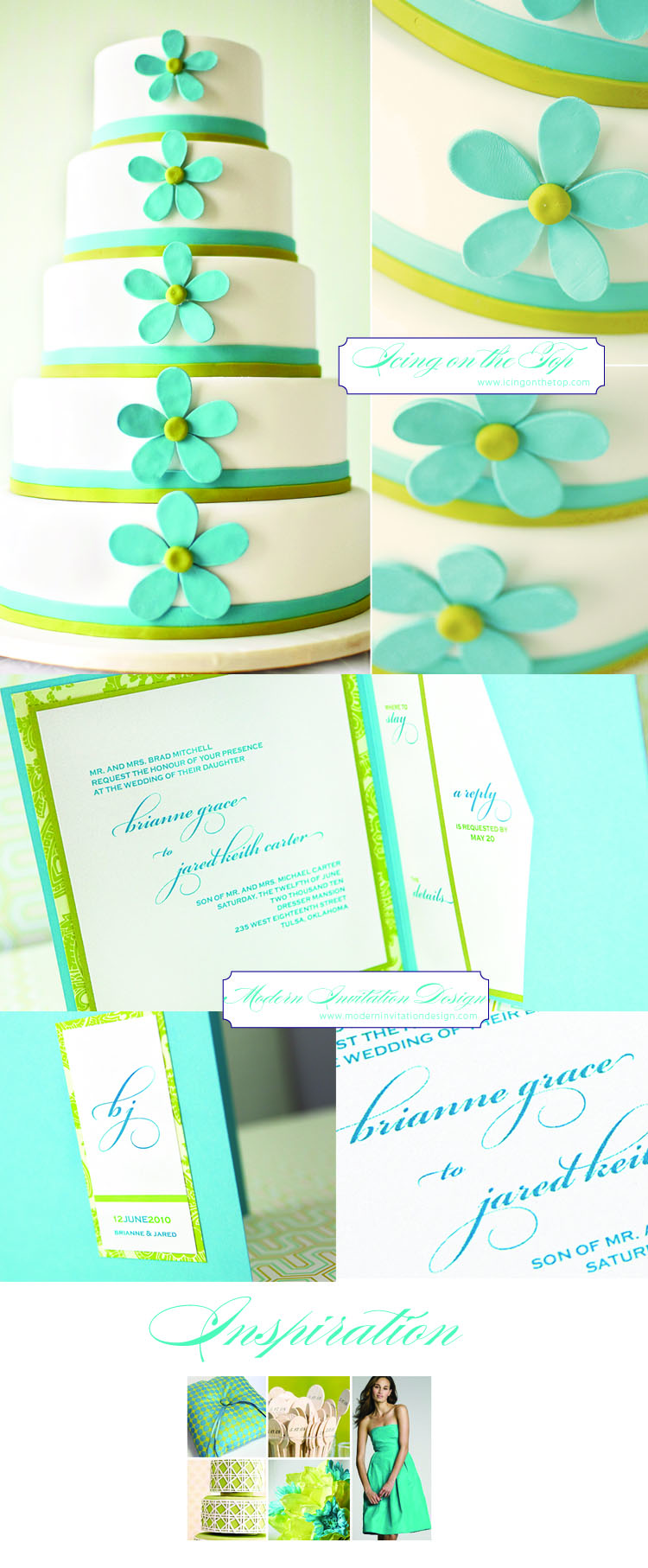 This week, the spotlight is on Icing on the Top and Modern Invitation Design, both of Tulsa featured in our Paper &
Frosting editorial on pages 146 and 147.  We fell in love with this chartreuse and turquoise palette! We provided the designers with a little inspiration and let go of the reigns. What they created is simply stunning. The custom invite is gorgeous with
its bright and bold simplicity. The clean lines and classic concept pop against the elegant white backdrop. This five-tiered cake, created by Jennifer at Icing on the Top, compliments the classy invites. The floral detail adds just a touch of whimsy. The bright bold hues and carefree combination are absolutely adorable. These images were captured by Tara Lokey Photography.

Stay
tuned each week as we share more good stuff and turn the spotlight on
other fabulous Oklahoma wedding pros who made the magazine
beautiful!