Archive
Events This Week – Don't Miss Out!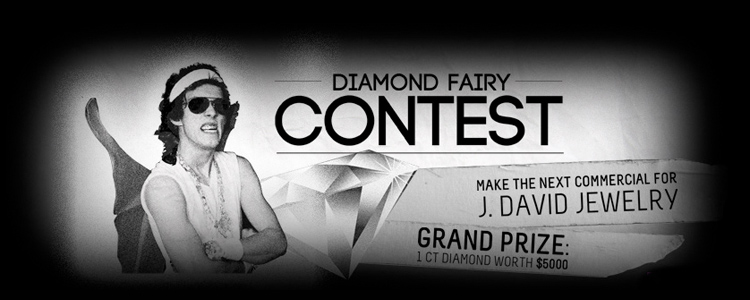 J. David Jewelry is giving away a $5,000 diamond ring to one lucky winner! The competition ends April 1, 2011, at 11:59pm (CST). Judging and Rules are as follows: Competitors are required to make a 90 second J. David Jewelry commercial. Upload your videos to the video sharing network YouTube. When uploading your video, tag your video 'J. DAVID DIAMOND FAIRY 2011.' Email (diamondfairy@jdavidjewelry.com) the link to the video with your name and contacts. They will then link it to the J. David website, J. David Facebook pag, and J. David Twitter. BIG SEMI-FINALISTS: five (5) total videos will go before a panel of 850 diamond industry judges. The five selected videos are as follows: the top three (3) viewed videos, plus the top two (2) wildcard videos (as selected by the J. David staff). BIG WINNER: the video that wins the one (1) carat diamond is the one video (from the five) which receives the most votes from the abovementioned diamond industry judges. Judging ends April 8, 2011 at 11:59pm (CST). The winner will be announced April 9, 2011 at 3:00pm (CST). For more information check out their website! http://jdavidjewelry.com/diamondfairy Good luck!!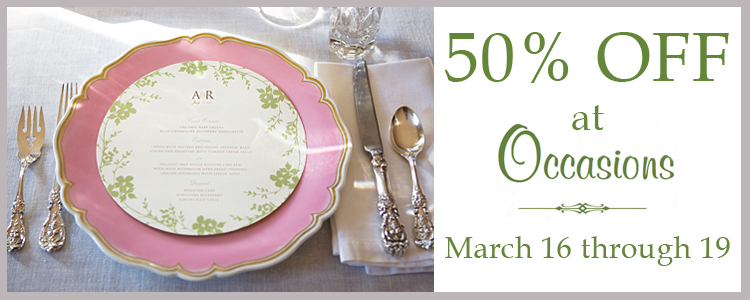 Be sure to swing by Occasions in Norman through Saturday to save 50% off! Shop 'til you drop and save on goodies storewide! You won't want to miss out on these fabulous savings!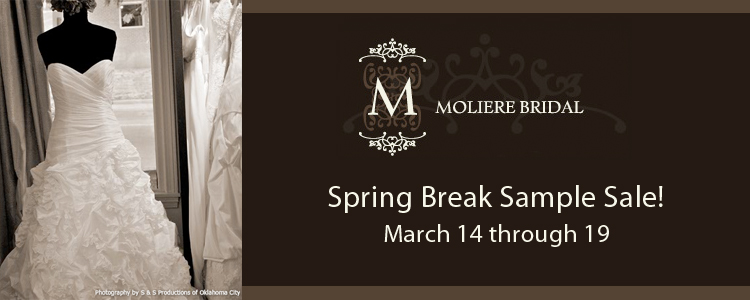 If you're in the market for a gorgeous gown at a great price, stop into Moliere Bridal this week for their Spring Break Sample Sale! You'll find tons of beautiful designs to choose from! The sale ends Saturday, March 19.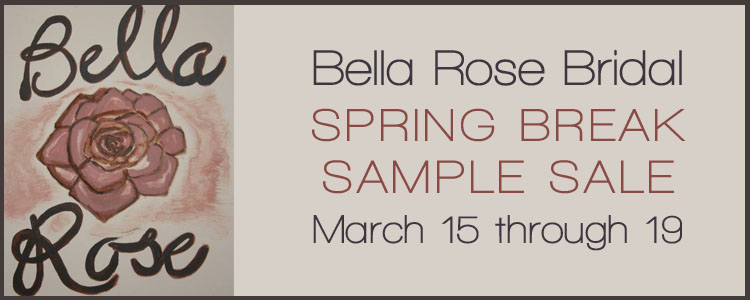 Whether or not your off this week for Spring Break, be sure to swing into Bella Rose Bridal for their Spring Break Sample Sale starting tomorrow! Select designer gowns will be 30 to 70% off! The sale ends Saturday, March 19. No appointment necessary!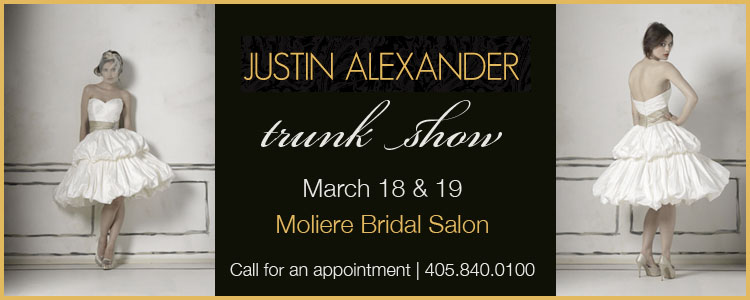 Don't miss your chance to check out fabulous designs from Justin Alexander this Friday and Saturday at Moliere Bridal Salon! These dreamy designs are to die for! For an appointment, call 405.840.0100.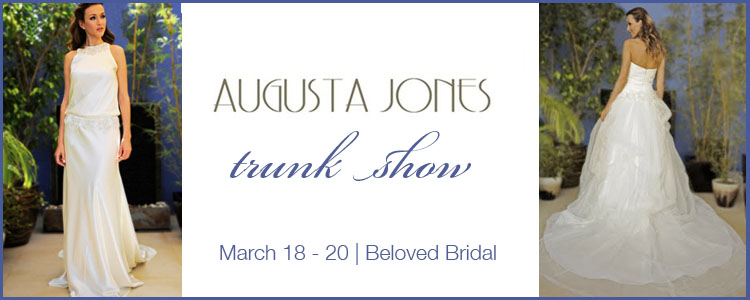 Check out the Augusta Jones Trunk Show this Friday through Sunday at BeLoved Bridal in Norman! You'll love browsing through this lovely collection of designer gowns! For an appointment, call 405.701.8745.

  A flawless $15,000 Lazare diamond ring has been hidden somewhere in downtown Oklahoma City…and it's up to you to find (and keep!) it! B.C. Clark Diamond Dash is a city-wide treasure hunt brought to you by B.C. Clark Jewelers happening on March 26! In this high-tech treasure adventure, all of the clues and riddles will be delivered via text message right to your cell phone! Any cell phone, any model, on any carrier can play! And playing is totally FREE! However, spots are limited and you must win a spot to participate, so read more and apply by clicking here! Don't forget to invite your friends!

If you're looking for a fun summer internship apply with us today! Brides of Oklahoma is looking for inspired individuals in a variety of positions to join our team. If you're creative, dynamic and passionate, Brides of Oklahoma offers a fast-paced environment that is conducive to career growth. Interns are exposed to a wide variety of projects and responsibilities! This internship requires organized, self-motivated individuals full of creative ideas! Applicants must be a college student majoring in Graphic Design, Public Relations, Advertising, Communications, Marketing or a related field. Some knowledge of Adobe InDesign and Photoshop preferred. Please note that Brides of Oklahoma internships are unpaid and are designed for school credit. For consideration, please send your resume and availability to Alli Vaughan at alli@thebridesofoklahoma.com by this Friday, March 18, 2011!