Archive
Fall 2010 Internship Opportunity!
by Brides of Oklahoma July 19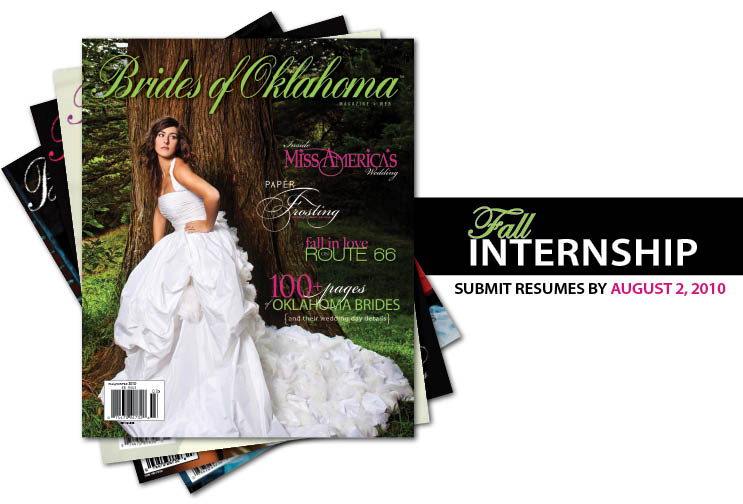 Searching for an exciting fall internship? Brides of Oklahoma is looking for inspired individuals in a variety of positions to join our team. If you're creative, dynamic and passionate, Brides of Oklahoma offers a fast-paced environment that is conducive to career growth. Interns are exposed to a wide variety of projects and responsibilities and requires organized, self-motivated individuals full of creative ideas! Applicants must be a college student majoring in Graphic Design, Public Relations, Advertising, Communications, Marketing or a related field. Some knowledge of Adobe InDesign and Photoshop preferred. Please note that Brides of Oklahoma internships are unpaid and are designed to be for school credit. For consideration, please send your resume and availability to Alli Vaughan at alli@thebridesofoklahoma.com by Monday, August 2, 2010.