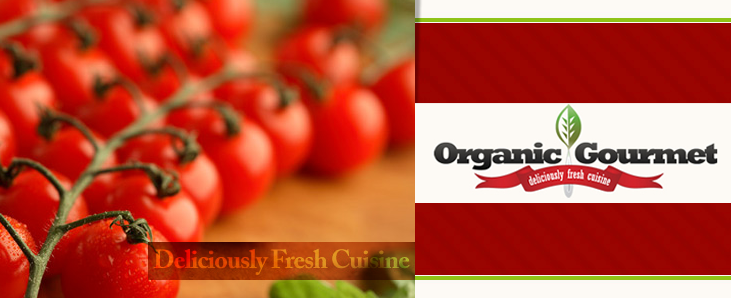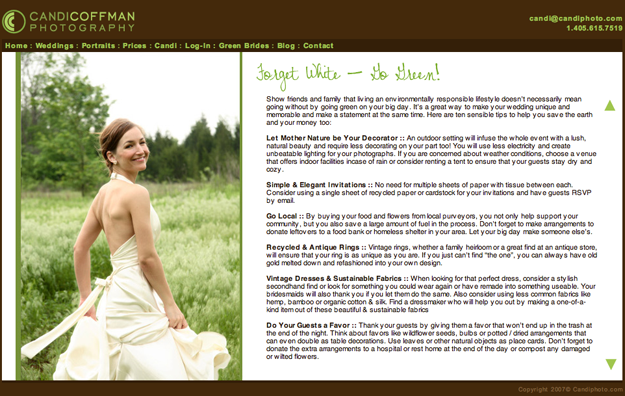 Green weddings are the latest trend
– both for the most environmentally-conscious brides and those wanting
to just do a small part to incorporate something green.  We recently
ran into Sheli Reynolds, the owner of Organic Gourmet.  Organic Gourmet
uses only fresh, organic ingredients to prepare healthy and flavorful
meals.  We were excited to learn that while Organic Gourmet offers a
wide variety of flexible to-go meal services, they also cater events!
For more about Organic Gourmet, click here.

And, for other great green tips for your Oklahoma wedding, you might
want to check out the Web site of Oklahoma wedding photographer, Candi Coffman.  Candi's Web site has a whole section dedicated to "green brides" with tons of tips and information on how to make your Oklahoma wedding green!  We also read her blog
and found the bridal portraits of a bride, Annie, who's doing her part
to follow some green trends by wearing her mother's wedding gown.  We
can't all be so lucky though – to fall in love with our mother's
wedding gown!!!   To check out Candi's work on The [B] Galleries, click here.