Archive
Happy Dad's Day!
by Brides of Oklahoma June 18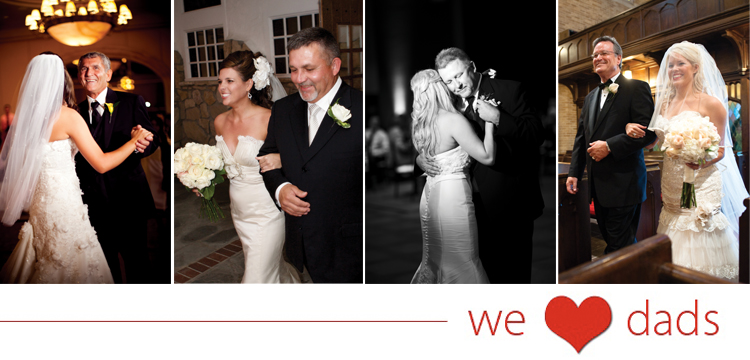 Father's day is approaching this weekend and we just want to say a big thank you to all of the dads out there that are always looking out for and supporting us in all that we do! Dads are often a huge part of their daughters' wedding days. There's nothing more emotional for a father and daughter than when they share that memorable walk down the aisle and special father/daughter dance. We asked our Facebook fans to share their top father/daughter dance songs. A few favorites included "My Girl" by The Temptations, "Isn't she lovely" by Stevie Wonder and "Butterfly Kisses" by Bob Carlisle! If you're worried that your father/daughter song doesn't fit the protocol, don't be! As long as your song means something to you and your dad, that's what counts! Be sure to find us on Facebook and share your top father/daughter song. Happy Father's Day!
Images (from left) captured by Shannon Ho Photography, Lynn Timmons Photographers, Shannon Ho Photography and Josh McCullock Photography.