Archive
Fab Events This Weekend!
by Brides of Oklahoma June 21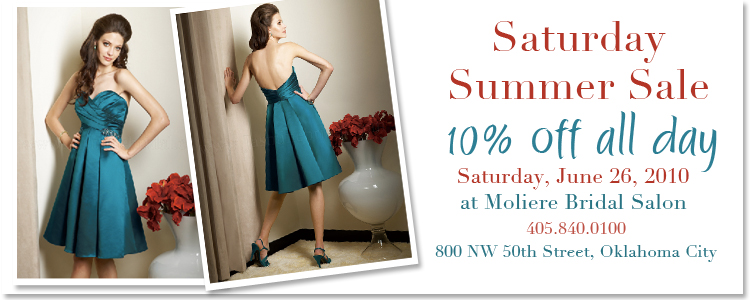 Be sure to visit Moliere Bridal at their new location, 800 NW 50th Street in Oklahoma City, this weekend and take advantage of their Saturday Summer Sale. Receive 10% off of your entire purchase all day Saturday, June 26th! You won't want to miss out on experiencing their new fab location [50th & Shartel] and this great discount.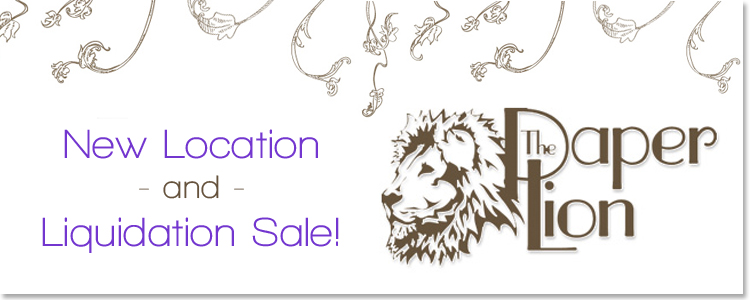 The Paper Lion is re-locating to Spring Creek Village in Edmond at the end of this month! Stop by their current location at 33rd and Boulevard in Edmond to take advantage of huge savings and discounts in their liquidation sale, this weekend, June 25th and 26th! The Paper Lion will be having a storewide sale, plus fixtures, displays and merchandise! Come check out all the savings! Ciao!