Magazine
Let's Play Dress Up!
by Brides of Oklahoma June 22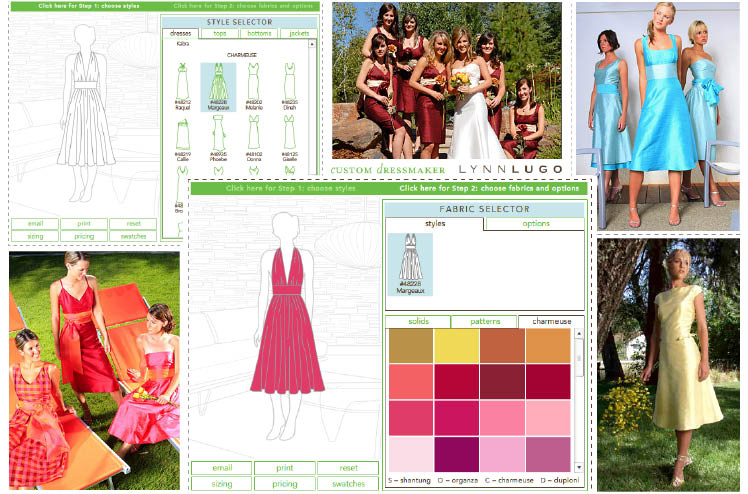 We discovered an exciting new way to choose bridesmaids dresses and we couldn't wait to share!  Designer Lynn Lugo offers a chance for you to make your fashion designing dreams come true! With the dressmaker, you create custom gowns for your bridesmaids choosing from an assortment of styles, colors and patterns. What a fun way to make the process easier and let your friends pick out the style that suits them best! Here's how it works: Choose a basic dress design, pick the material from satin or charmeuse, mix it up with fun patterns or bright colors, and even coordinate a jacket, then watch it all come together in just a few clicks! The whole process is so quick and simple you'll have enough time to spend the rest of the day relaxing, but if you're like us you'll be too inspired to start other creative projects to truly relax so, go ahead, get out the art supplies and craft the day away! Find Lynn Lugo locally at Meg Guess Couture in Oklahoma City.