Archive
Looks of Love: Winner Announced!
by Brides of Oklahoma February 18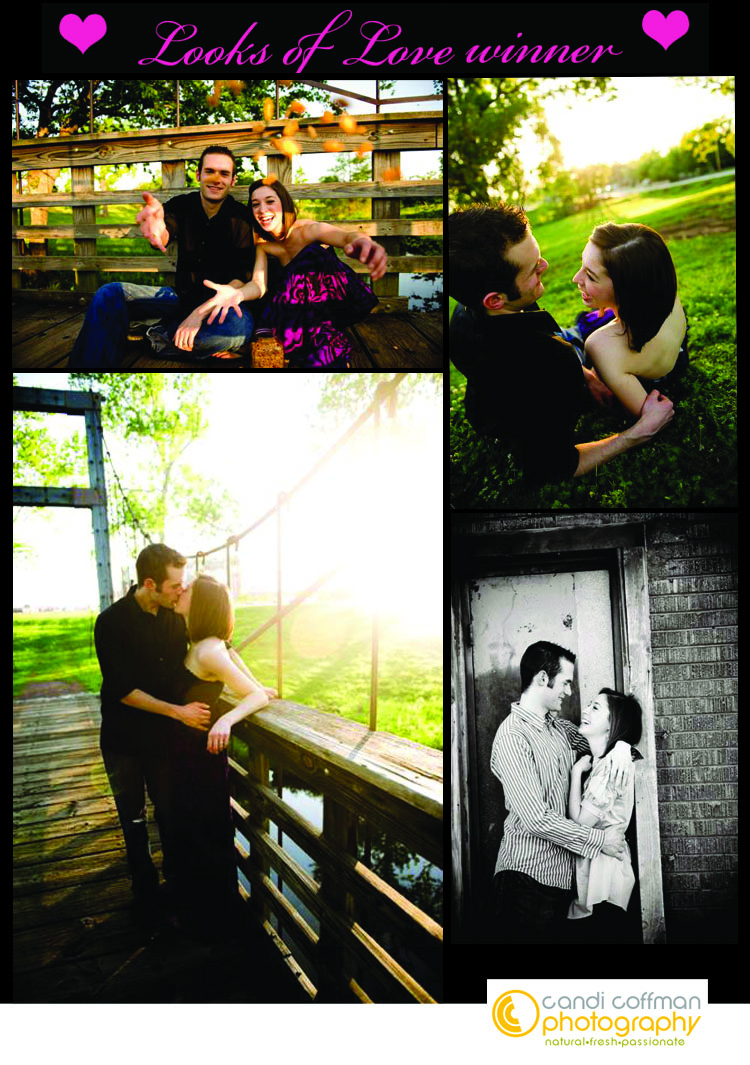 You've been waiting all week, and we've been dying to tell you about the winning couple of our second annual Looks of Love Contest! Thank you again to all of the lovely couples that shared their amazing photographs and love stories with us!! With a record number of entries the decision was a tough one,  be sure to check out our Top 25 by clicking here! The images and story that captured our hearts was that of Maria and Andrew! The two met seven years ago in high school band. Through all the ups and downs their relationship has endured and grown over the years. "Andrew always believed and lifted me up," says Maria. 
Check out the goldfish crackers! Andrew asked Maria to Homecoming in high school with a jar of goldfish crackers with a note inside saying, "Of all the fish in the sea, will you go to homecoming with me?" This is also the note he used to ask her to marry him!! The two will tie the knot this November. These adorable photos were taken by Candi Coffman. Congratulations!! Ciao!