Archive
Luxe Hardbounds Now Available!
by Brides of Oklahoma January 11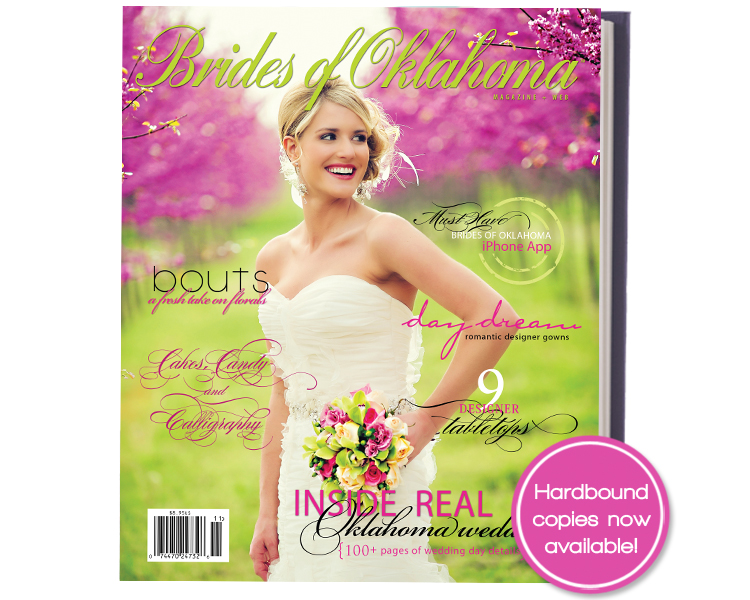 We are so excited to have just received our shipment of ultra-luxurious, hardbound magazines! The cover is hardbound and super glossy with weighty inside pages — the perfect keepsake that'll last a lifetime! It also makes a special gift for your bridesmaids and family! You'll love the beautiful and vibrant new hardbound cover — simply amazing! Only a very limited quantity of hardbound magazines is available, so you'll want to contact us right away! The hardbound magazine retails for $50 + shipping. Don't miss out on this fabulous offer! Click here to learn more and order your exclusive copy today!