Archive
The Gardens Are Open!
by Brides of Oklahoma April 16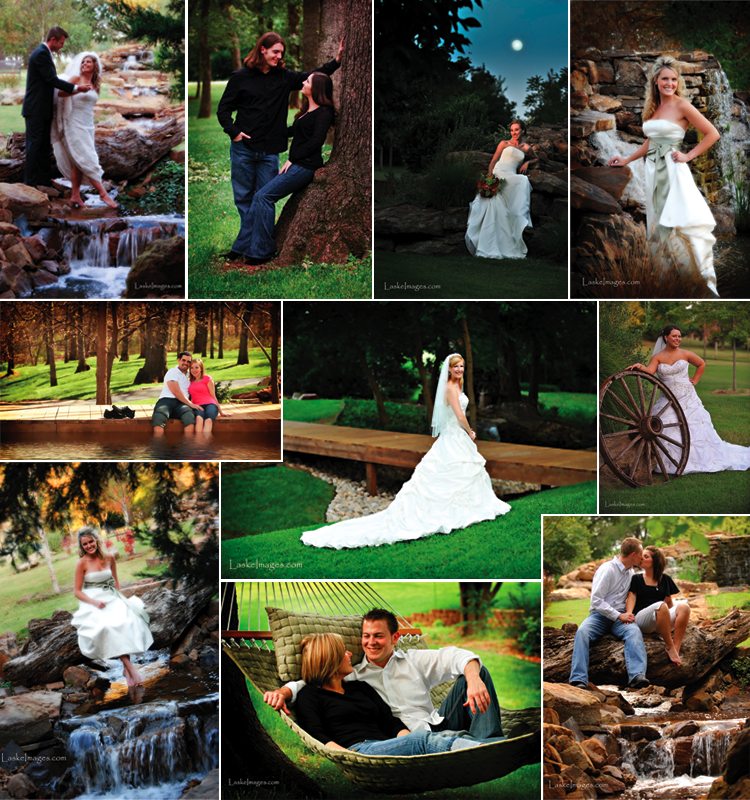 THE GARDENS ARE OPEN!!!   The water is flowing, the flowers are blooming,  and the birds are singing,  Laske Image Gallery and Private Garden is now open for the 2009 season.  Scott and Anita  of Laske Images have photographed hundred of weddings together over the years and are now offering their beautiful lush landscape and gardens to not only their bridal couples but to all that wish to have one of these unique works of art.  Still have not made up your mind on who will photograph your big day, check out the new 20-45% BAILOUT STIMULUS PRICING they are offering for this season.  Scott limits the number of session per day. One morning session and two or three evening sessions are booked Monday thru Friday, with the weekend reserved for weddings, or maybe even a day off.  The evening does however provide the best light.  Call now to reserve your time, for engagement, bridal, or even family and children portraits. 
Mention that you heard about The Gardens from our Brides of Oklahoma's Blog and receive half off your session fee!