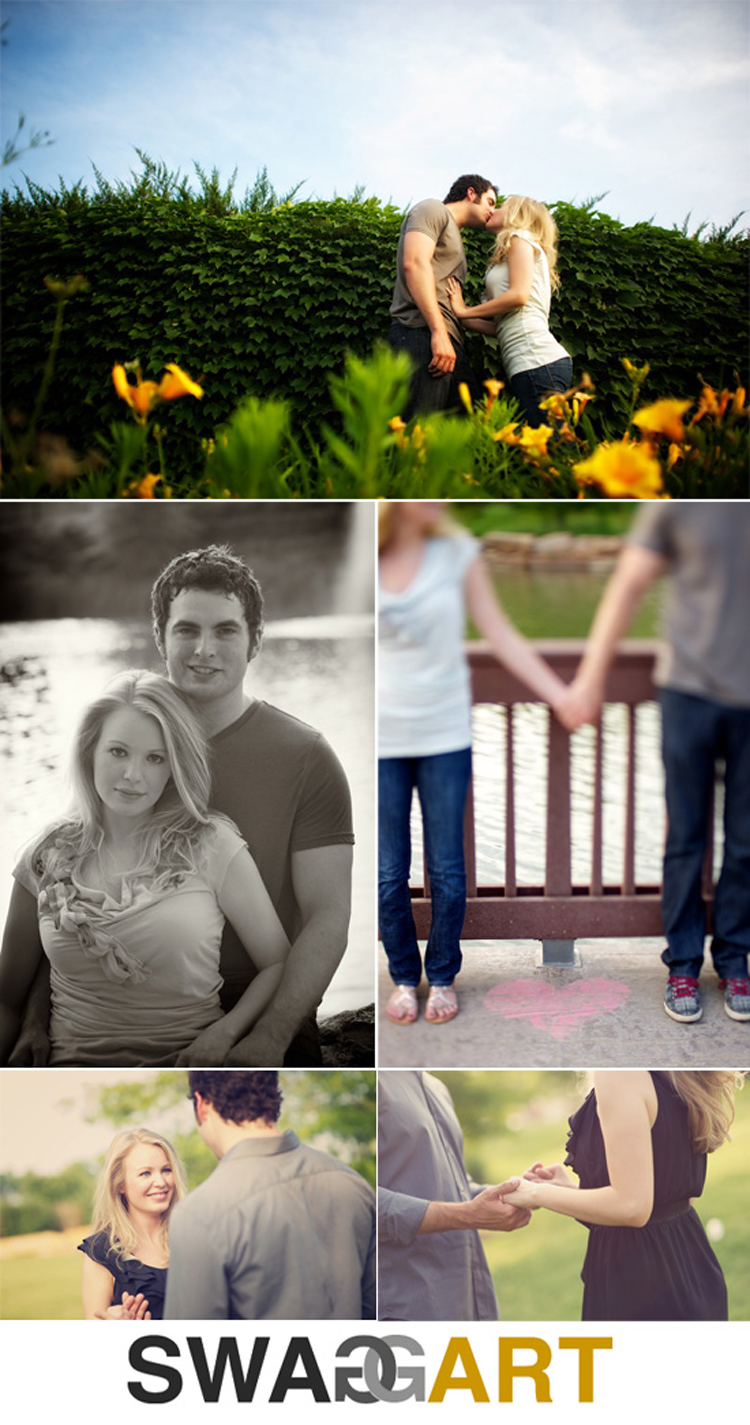 Each month, we look forward to sharing one couple who is featured in our Bridal Buzz eNewsletter on the brink of tying the knot!  It's so much fun to share engagement photos and the story behind each and every couple.  This month is no exception – we love their cute story and had to share! 
Eight years ago, while in high school, Ali Mitchell caught the eye of Patrick Bolding. Although they were simply friends at first, it didn't take Patrick long to realize that Ali was someone special! A year later, despite her resistance towards the idea of dating, Patrick arrived on Ali's doorstep toting a bright pink, elaborately decorated bag which read "20 reasons Why I, Patrick Bolding, Like Ali." The bag contained "20 Riesen candies with 20 handwritten reasons why he liked me," said Ali. This gesture, of course, won her over and it wasn't long until the two became a couple!
They went on to date for six and a half years until, one night, after a nice home-cooked steak dinner, Patrick decided to pop the question. He "asked if I would like dessert and placed a Riesen candy in front of me. Inside read, 'Cause I might just want to marry her'." Ali turned and saw her future husband, ready and waiting with a ring to slip onto her finger.
Ali and Patrick will wed in October at First United Methodist Church in downtown Tulsa. Best wishes, Ali and Patrick!  Thanks to Swaggart Photography for sharing these adorable engagement photos of this cute couple!