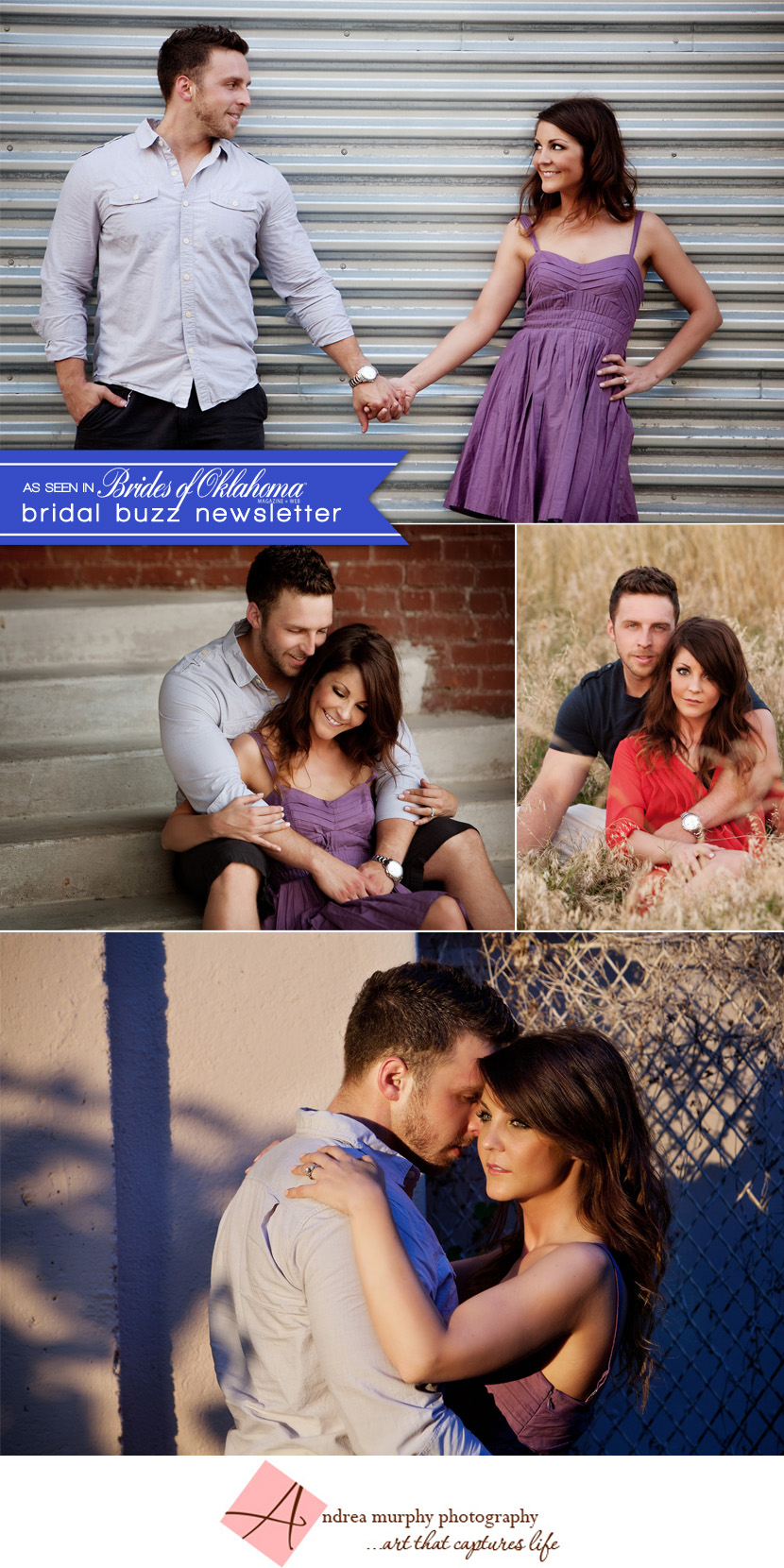 The latest Brides of Oklahoma Bridal Buzz eNewsletter is out and we just love this sweet Almost Married couple photographed by Oklahoma wedding photographer Andrea Murphy Photography! If you don't already receive the newsletter monthly, be sure to sign up online! You'll have a monthly eNewsletter jam-packed with inspiration delivered straight to your inbox. Check out Betsy and Spencers oh-so-sweet story below!
Betsy and Spencer met while they were both baristas at Starbucks. They were just friends for quite a while, but after about a year and a half they both knew they wanted to take things to the next level.
On April 25, Spencer took Betsy to that very same Starbucks where they first met and presented her with a gorgeous ring that held her grandmother's diamond as the center stone. "I wanted to take you back where it all began. I love you so much, Betsy. Will you marry me?" asked Spencer. A shocked and elated Betsy said, "Yes!"
Betsy and Spencer will wed in a vintage, whimsical and romantic ceremony at Loughridge Weddings and Receptions in the beautiful Kirkland Chapel this fall. Congratulations to the happy couple!