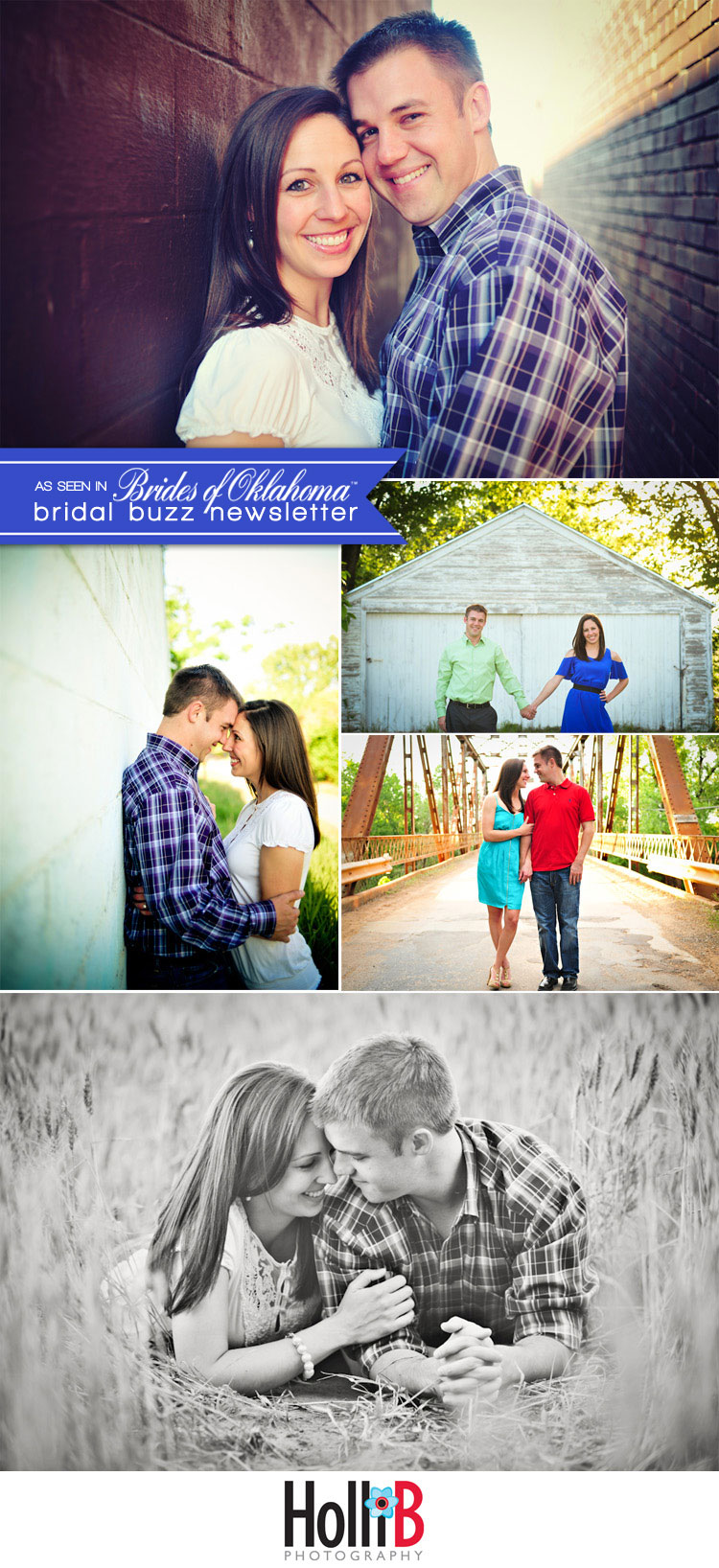 Did you catch this adorable Almost Married couple captured by Holli B Photography and featured in the August Brides of Oklahoma Bridal Buzz eNewsletter? If you don't already have the newsletter sent directly to your inbox each month, be sure to sign up online! Each newsletter features tons of inspiration, the latest events and happenings and more! Check out Jennifer and Ryan's sweet story below!
Jennifer and Ryan first met in 2007 through mutual friends while Ryan was in town for an OU football game. He headed back home to Denver after the game and the two lost touch. In 2009, Ryan moved back to Oklahoma and bumped into Jennifer again at an Eli Young concert. The couple had their first date a few weeks later and have been inseparable since!
Ryan took Jennifer on what she thought was a business trip to New York City. On their first night in the city, Jennifer was surprised to find herself on the balcony of the 5th Avenue Tower. With the Empire State Building in the background and the gorgeous glow of the setting sun, Ryan popped the question and Jennifer said, "Yes!"
Jennifer and Ryan are currently planning their dream wedding with the help of Camden Chitwood of Emerson Events and Design. The two will wed in the fall at the Oklahoma State Capitol. The reception will follow at the Jim Thorpe Association and Oklahoma Sports Hall of Fame. Cheers to Jennifer and Ryan!