Photography
Why It's Important to Book A Professional Photographer (Rather Than a Friend)
by Brides of Oklahoma April 26
There are a few things in life that one simply shouldn't feel bad about splurging for in life, like good shoes or a skincare routine. One more often overlooked is a professional photographer which is at the top of the list for us, and when it comes to weddings there are so many reasons why! We could go on for hours about it, but Oklahoma-based pro wedding photographer Katie Cunningham of KGC Photography says it best in this piece where she talks the importance of booking a professional for your day-of photography, why wedding photography is truly a priceless investment, as well as a few other insider secrets we think you'll want to hear about. Read on!
(guest post by Katie Cunningham of KGC Photography)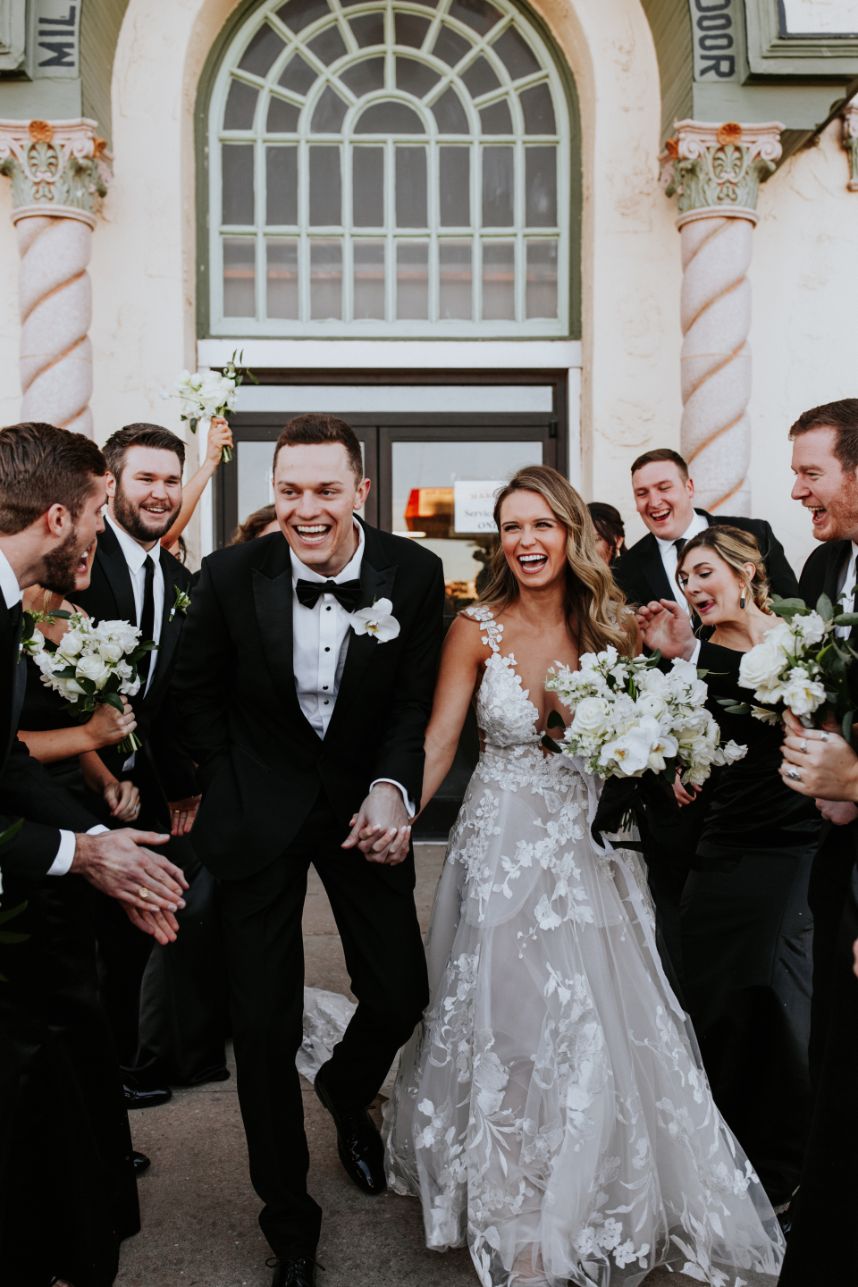 Photo // KGC Photography
Wedding planning: it can get overwhelming quickly! With so many things, people and moments to consider, sometimes it can seem like an easy decision to go with a close friend that has dabbled in photography a time or two. They seem confident, and you are relieved to have a decision that has saved you both time and money. However, don't be deceived! A professional photographer is well worth the investment. Here's why.
Experience is Priceless!
As I walk into my fifth year photographing weddings, the experience I've gained over the course of 100+ weddings allows me to walk into each day with confidence. Not only do you want someone who knows what they are doing, but you want someone who can take control of situations so you can sit back and enjoy your day! The photographer is the number one person who either keeps the day moving on time, or gets distracted and unaware and lets the timeline slip past the forefront of their mind. It is important to have someone that can both capture and document the day, while also keeping the bride's best interest as far as timing and location in mind. Wedding days can get stressful, and it is a big day! Having someone who specializes in being there for their brides, in any situation during the day, is priceless. 
Vendor Relationships: Working Seamlessly Together for Your Day
One of my favorite parts of the wedding industry are the friendships I have created working with other professionals throughout the years. Florists, planners, DJs, videographers – the list goes on. Vendors that work together regularly allow for an even more seamless day for the bride. Imagine this: Your photographer has worked with the DJ ten times. They know them by name, and they know how they normally like to do the bouquet toss. The time comes, the photographer runs over to the DJ to get the go-ahead, the toss occurs and the photos are captured! Versus: your friend who has offered to shoot your wedding has decided they have to run to the bathroom super quick! The DJ is unaware they left the dance floor, and cues up the bouquet toss song. Before you know it, your best friend caught your bouquet and your photographer missed the whole thing! These are the small moments that you don't want to have to worry about getting looked over with a professional photographer.
Pictures So Clear You Can Print them On A Giant Canvas!
A professional photographer has invested tens of thousands of dollars into their gear – it is the make or break for your images! The better the gear, the clearer the images, the higher the quality. In a day and age where it seems like the iPhone 12 can take the same photos as a Canon Mark IV – Let me caution you, it can't! A photographer that knows what to do in a darker church, or how to set up your family photos. They know how to make you and your spouse feel comfortable in front of a camera. 
Worth the Investment
We're all human. When it comes to weddings, it is easy to get overwhelmed and make compromises when we can. Sometimes it is necessary to make sure you don't blow your budget! However, a photographer is not the place to skimp. Your photos are one of the few things that you can walk away with from your wedding. They are what you want to have visual memories of your invitations, your tablescapes, your bouquet, all of the details that you spent hours and hours picking out. You want the memories of your father-daughter dance when your dad teared up and squeezed you tight. The last hug you received from your grandparents as you walked out during your send-off. These are the in-between moments that you want to have to look back on every time. The moments that may even make you say, "I forgot that even happened! I'm so glad I have a photo!"
Each photo on your wedding day is a captured moment in time that will never be repeated, so hire someone that you know will do the job. Choose a professional photographer so that you can enjoy your day and know that they will take care of you. Let your friends enjoy the wedding as a guest! And let your wedding photographers enjoy the wedding as a documenter. You won't regret it!
---
Connect with professional photographer and wedding pro Katie Cunningham of KGC Photography via her vendor profile here. Cheers!