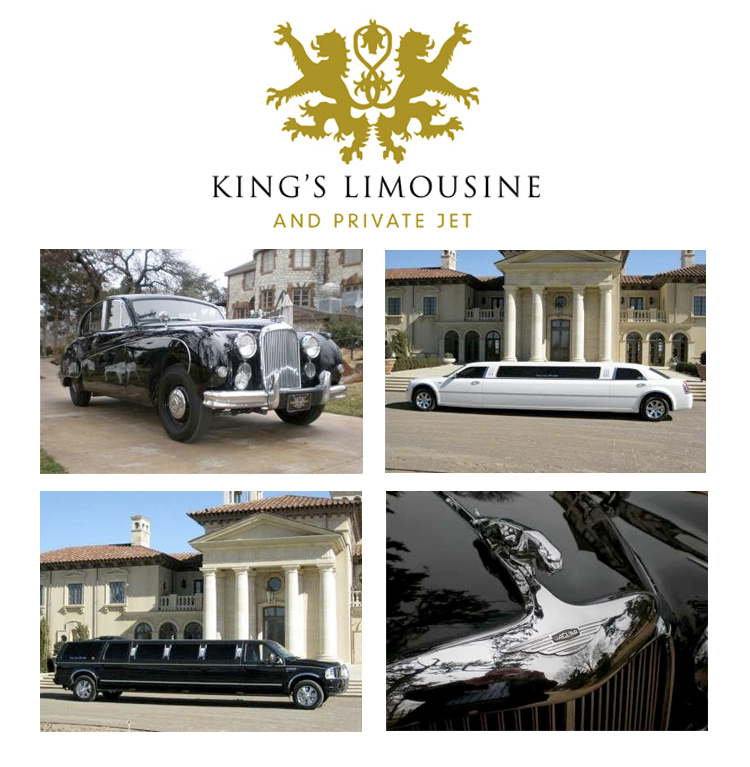 Brides of Oklahoma recently spoke with the kings of wedding transportation – King's Limousine & Private Jet – and got the scoop on the season's transportation trends.
Q: What is the current trend in wedding transportation?
A: Brides and grooms are still interested in their wedding being beautiful and stylish and we provide a great way to embellish their style. They can do that through the classic black or white stretch limousine, a large, flashy vehicle or a vintage sedan. We also see more couples providing transportation for their out of town guests. That includes transportation from the airport, to rehearsals, dinners and the wedding and reception and can be provided in a number of vehicles ranging from a sedan, SUV, van or bus.
Q: How soon should you reserve wedding transportation?
A: As early as possible. Especially if there is a specific vehicle you know you want to use or if you have a "popular" date during a busy season. It's not uncommon for us to book transportation a year in advance.
Q: What types of vehicles do you provide?
A: Anything from 8 – 10 passenger black stretch limousines, 12 passenger black or white super stretch limousines, and a 14 passenger black Mercedes Coach (think party bus, but with style). We also have our 1958 white Jaguar Mark IV sedan, a beautiful vintage automobile that makes a great addition to your event and looks superb in pictures. We also have sedans, SUVs, vans, and buses for guest transportation as well as to and from the airport.
Q: Do you offer wedding packages or special services?
A: We don't have any "pre-packaged" plans. We like to take each couple's needs and customize something that fits their desires. We can arrange transportation previous to the wedding day for any number of needs, bachelor and bachelorette parties, luncheons, rehearsals, and wedding day transportation. And discounts certainly apply. At no extra charge we offer red carpet service, champagne, glassware, beverages, and "Just Married" signs.
Q: What is the most unusual request you've received?
A: We've been asked to pose as the Secret Service so a man could spy on his wife. We declined. We've had requests to provide a hearse at a wedding. We declined. We had a gentleman ask if we would park along a specific spot on a street so that he and his soon to be fiancé could be whisked away to dinner immediately after he proposed on their evening walk. We accepted.
Thanks so much to Joey King of King's Limousines in Oklahoma City! Check out the gorgeous Jaguar we used in the behind the scenes footage at Gaillardia—thanks to Von Wedding Films! For more tips and trends in wedding transportation, contact King's at 405.733.5466 or at www.kingslimook.com! Be sure to check out their profile on our site as well, which provides an easy way for you to contact and connect with King's!