Wedding fitness isn't just about fitting into the dress. It's about having a healthy body in it, and feeling your absolute best when you walk down the aisle! Getting fit before the big day can also help you relieve stress and feel more in control of the craziness that is planning a wedding. The past wedding seasons have really brought perspective to putting your health first, especially as we start to finally see the end of COVID-19, and it should remain at the top of your priority list. Even if your nuptials are still far off on the horizon, summer is right around the corner – So, what better time to start getting active? It doesn't have to be high-intensity- anything, but if you're searching for a few fun fitness options look no further than some of Oklahoma's finest. Read on!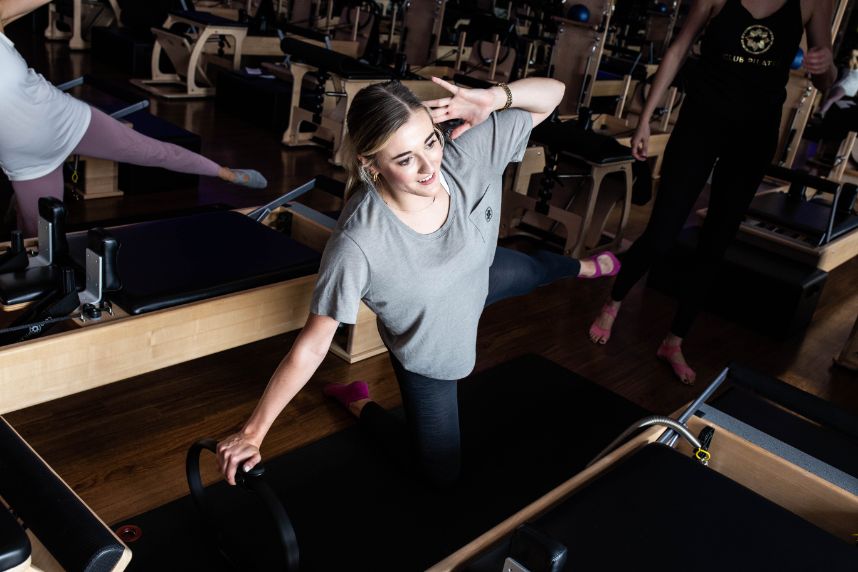 Club Pilates
Wedding fitness has never been more fun. Offering a low-impact, yet challenging workout that enhances your mind-body connection, the focus of pilates is on lengthening and strengthening your muscles – from the core out. The classes are safe and effective for any age, and inclusive to every body. You can find a Club Pilates in Edmond as well as Nichols Hills.
Pure Barre
Targeting your seat, thighs, abs, and arms, Pure Barre is designed to not only deliver fast and effective results but also foster an uplifting, fun, and supportive workout environment. With a location in Edmond, it couldn't be more convenient for Oklahoma brides far and wide.
Photo: Kelcy Leigh Photography
---
Connect with these fun Oklahoma health and fitness vendors or shop our workout must-haves. Cheers!
Other Local Vendors: Club Pilates - Edmond, Club Pilates Nichols Hills