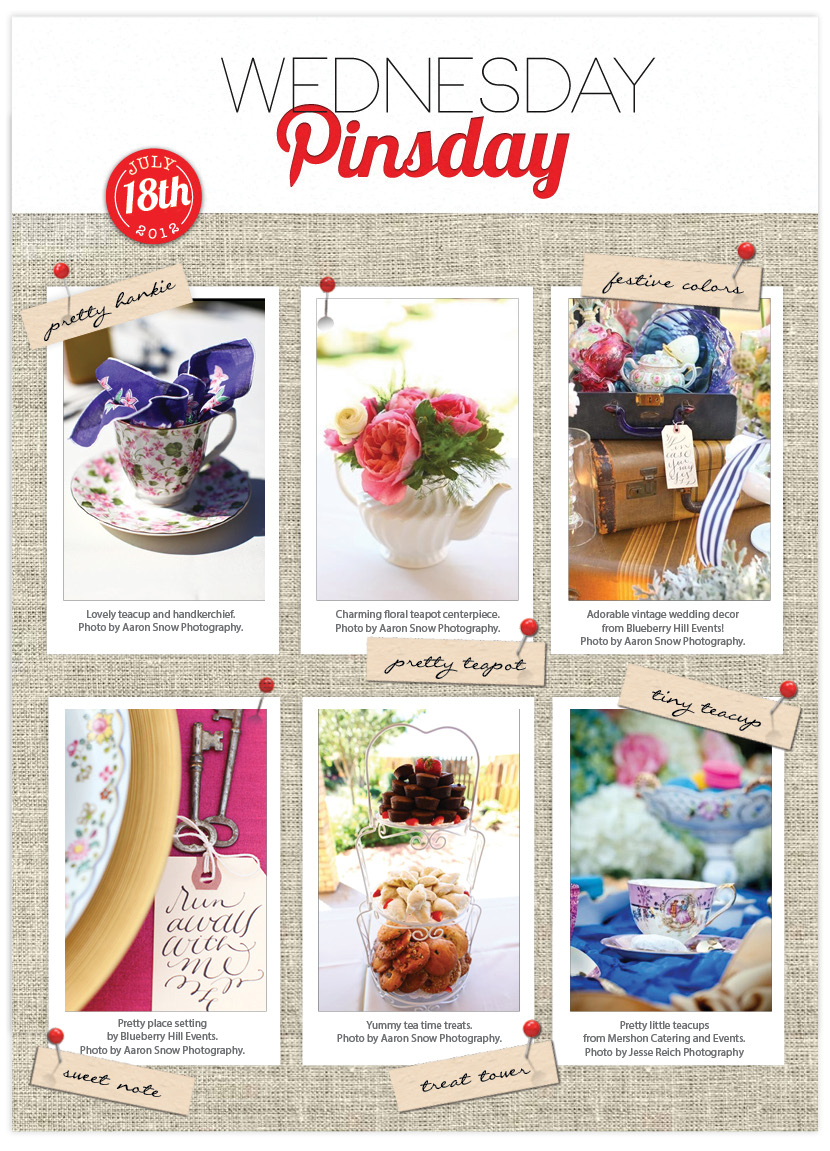 We're not sure if it's Alice or the Brits we're channeling this week, but Tea Party inspired weddings and parties are popping up among our brides' soirees. Whether you're decorating with teacups and teapots or serving scones and cookies, your celebration is sure to be sweet!
We love these tea party inspired centerpieces, teapots, teacups, vintage luggage, and whimsical colors. Blueberry Hill Events created the perfect stacked décor with vintage suitcases and sweet place setting with a run away with me note, while we can't resist the adorable teacup Mershon Catering and Events included in their decor. Happy Wednesday Pinsday!
Photography: (top row and bottom left & middle) Aaron Snow Photography, (bottom right) Jesse Reich Photography.