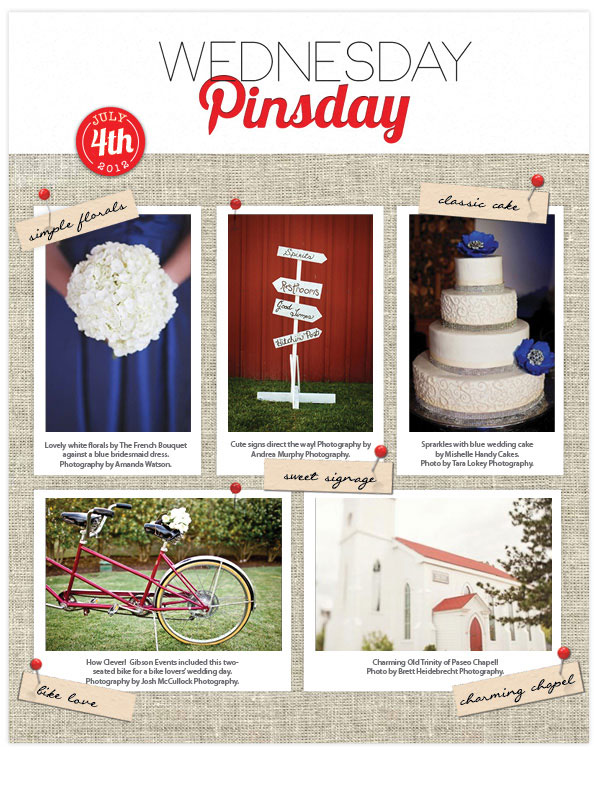 We hope you are having a relaxing and fun-filled 4th of July!  While we were waiting for the fireworks, we couldn't help but notice these festive red, white and blue colored details that stood out in some lovely summer wedding pins!
Old Trinity of Paseo is the ideal location for a laidback afternoon wedding.  Photo by Brett Heidebrecht Photography.
This fluffy white hydrangea bouquet by The French Bouquet is simply stunning. Paired with this maid in blue, it's perfect for a 4th of July wedding! Photography by Amanda Watson Photography.
We love the pop of blue on this decadent cake from Mishelle Handy Cakes. Photo by Tara Lokey Photography.
How clever! Gibson Events seems to have thought of everything for a chill wedding day and included this two-seated bike for a bike lovers' wedding soiree.
Photography by Josh McCullock Photography.
Red barn plus hand-made wooden sign could not be a cuter detail.  Photography by Andrea Murphy Photography.